The Sisters goes to No 1!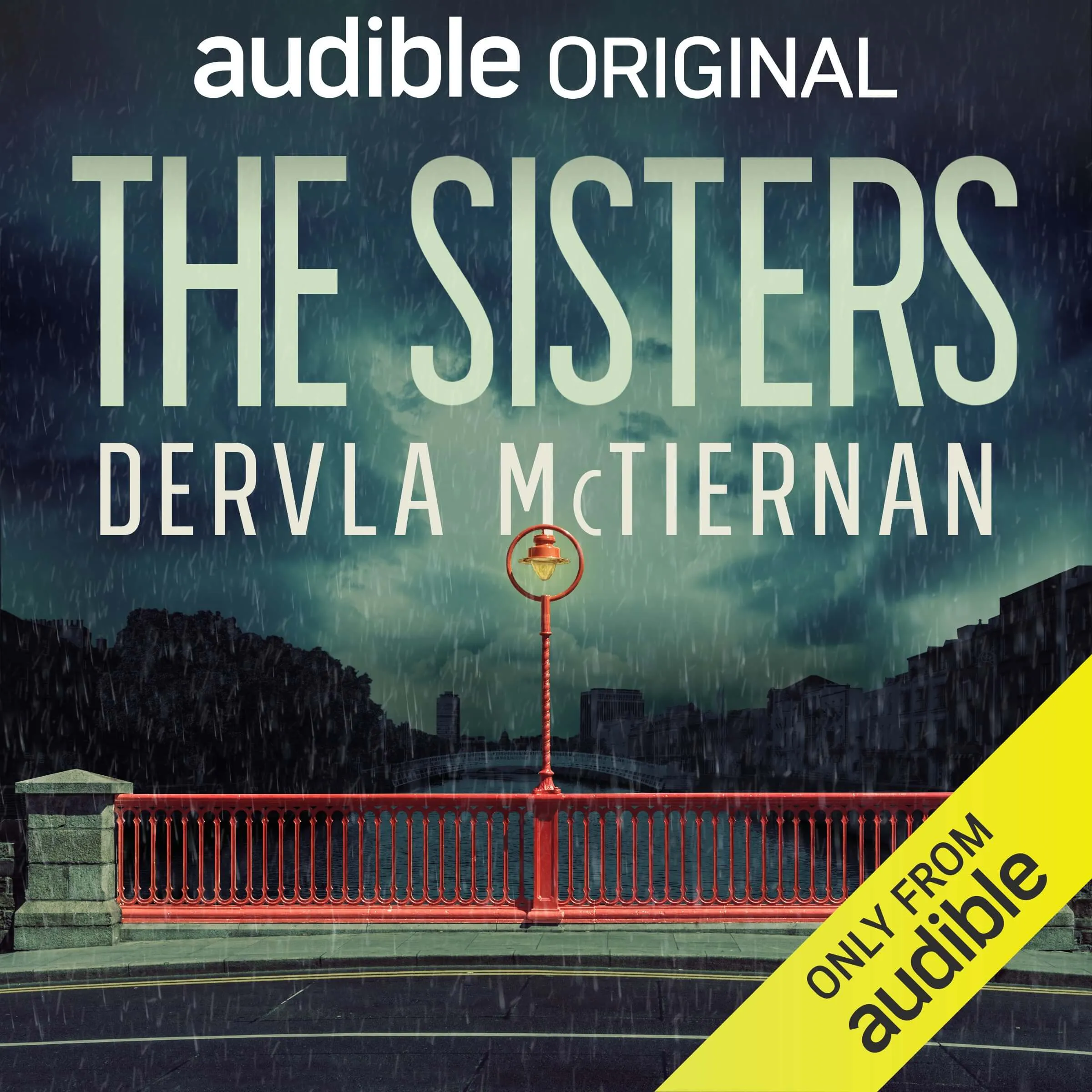 Earlier this year Audible approached me and asked if I would be interested in writing a novella, to be published exclusively by Audible. I have to admit that the idea appealed to me immediately. I've been an audio book fan for years – ever since I had babies and realised that the only way I could handle everything baby related plus my day job and still get some reading in (essential for mental health!) was to go hands free. Now my kids are older and I've recovered some reading time, audio books are still part of my life. My ideal reading scenario still involves curling up on the couch with a cup of tea (Friday = glass of wine), a blanket, and a paperback/hardback by a favourite author. But a close second now is a long walk with a book in my ears, and even laundry/making the fifth family dinner of the week is tolerable with a book to listen to! I've found that I choose books to listen to that I might not choose to read in print, and vice versa (there is some cross-over, but less than you'd think!), and I think I know what I like when it comes to audio. With fiction, that means STORY before everything. I want something I can sink into, something with a rich and vibrant world and fantastic characters but also story that moves along and brings me somewhere new and exciting. I've been lucky enough to find some fantastic audio books over the years (more of that below!).
Anyway, when Audible asked me to write something specifically for audio, it made me think about how I might change my writing style for that purpose. I thought about, and briefly tried out, some fairly major changes. I looked at writing in a more radio-play style, and even wrote a couple of chapters like that, but in the end I decided I wanted to stick to something closer to a traditional story. I think the best audiobooks I've listened to have made me feel like I'm listening to a wonderful storyteller, and I wanted to aim for that. So I just cut some unnecessary dialogue tags (he said/she said, that sort of thing) and tightened up a few descriptions where I knew that Aoife McMahon's wonderful narration would do the work for me.
And here's the result! My little novella, with the benefit of some extraordinary support from Audible, went to No. 1 in the US, the UK and Australia. It sat at No 1 in the US for more than four weeks! And with more than 15,000 ratings as I write this, it's still at 4.5 stars. I can honestly say that that is so far beyond my wildest dreams that I'm …staggered! And the nicest thing about it is that so many listeners have gone on to listen to The Ruin and The Scholar too. If you are one of those listeners, thank you so much. I'm so pleased that you're enjoying the stories that I write, because I have so many more to tell.
If you are an audio fan too, or you're new to them, you might be interested in checking out some of the books I've listened to and loved in the last year or so. I've had a trawl through my Audible library and picked a few of my favourites, listed below. If you're an absolute first timer with audio and tempted to give it a go, I'd start with the Gail Honeyman book, or if you love a mystery, maybe Magpie Murders by Anthony Horowitz. Or you know, if you'd like something short and sweet, you might like to try The Sisters)
Adam Kay: This is Going to Hurt: Secret Diaries of a Junior Doctor
Margaret Atwood: The Testaments
Moon over Soho: Ben Aaronovitch
Madhuri Shekar: Evil Eye
Jane Harper: The Lost Man
Sarah Krasnostein: The Trauma Cleaner
Stephen King: The Outsider
Gail Honeyman: Eleanor Oliphant is Completely Fine
Anthony Horowitz: The Word in Murder
Share this